Jesús Sepúlveda es autor de una quincena de libros, incluyendo su manifiesto eco-
libertario El jardín de las peculiaridades (2002), las antologías de su poesía selecta,
Poemas de un bárbaro (2013) y Poço de seda (2022), y el texto de crítica, Poets on the
Edge (2016).
Desde muy joven, su formación fue trazando su camino literario, primero en el Liceo Experimental Manuel de Salas, luego en los jardines del Pedagógico, Universidad
Metropolitana de Ciencias de la Educación, en un tiempo de revueltas y utopía, hasta
lograr su título de Profesor de Castellano.
Más tarde, profundizó su obra con estudios de postgrado en la Universidad de Oregón en la ciudad de Eugene, Estados Unidos, logrando una Maestría en Artes con mención en Literatura Hispánica y un Doctorado en Lenguas Romances.
Su tercer poemario Hotel Marconi (1998) fue llevado al cine en Chile en 2009. En 2020,
la editorial El sur es América publicó en edición bilingüe su poemario Espejo de los
detalles / Mirror of Details. Su obra ha sido traducida a doce idiomas y publicada en una
veintena de países, llevándolo a participar en numerosos festivales de poesía y lecturas
alrededor del mundo. Reside en Eugene, noroeste de Estados Unidos, y ejerce la
docencia universitaria en la Universidad de Oregón. Su trabajo puede ser leído en
www.poetajesussepulveda.com.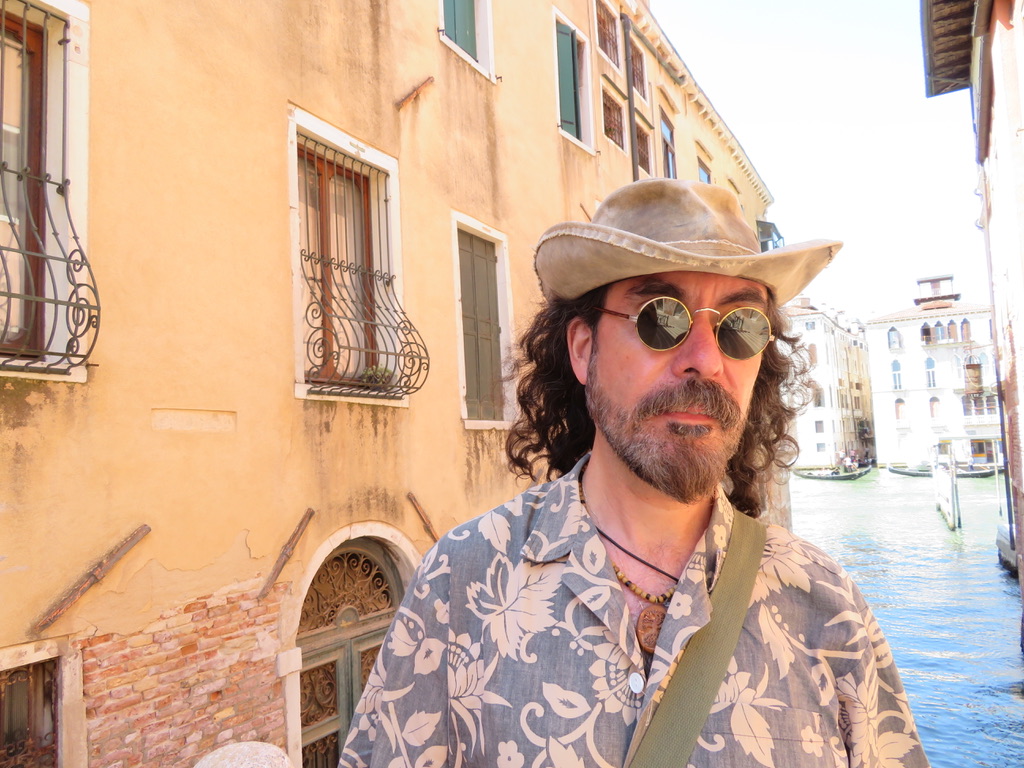 Jesús Sepúlveda is the author of fifteen books, including his green-anarchist manifesto The Garden of Peculiarities (2002), collections of his selected
poems, Poemas de un bárbaro (2013) and Poço de seda (2022), and a critical study of Latin American poetry, Poets on the Edge (2016).
From a very young age, his education was tracing his literary path, first in the
Experimental School "Manuel de Salas," then in the gardens of Pedagógico—the
Metropolitan University of Sciences of Education in Santiago, Chile, in a time of riots and utopia, where he graduated as a Spanish teacher. Later, he deepened his literary
work through graduate studies at the University of Oregon in the city of Eugene, where
he received a Master of Arts in Hispanic Literature and a Ph.D. in Romance Languages.
His third poetry collection, Hotel Marconi (1998), was made into a film in Chile in 2009.
In 2020, the publishing house El Sur es América published in a bilingual edition his
collection Espejo de las detalles / Mirror of Details. His work has been translated into
twelve languages and published in more than twenty countries, leading him to participate in many poetry festivals and readings throughout the world. He lives in Eugene, Oregon, where he teaches at the University of Oregon. His work can be read
at www.poetajesussepulveda.com.
Disfruta de sus publicaciones: